Brseč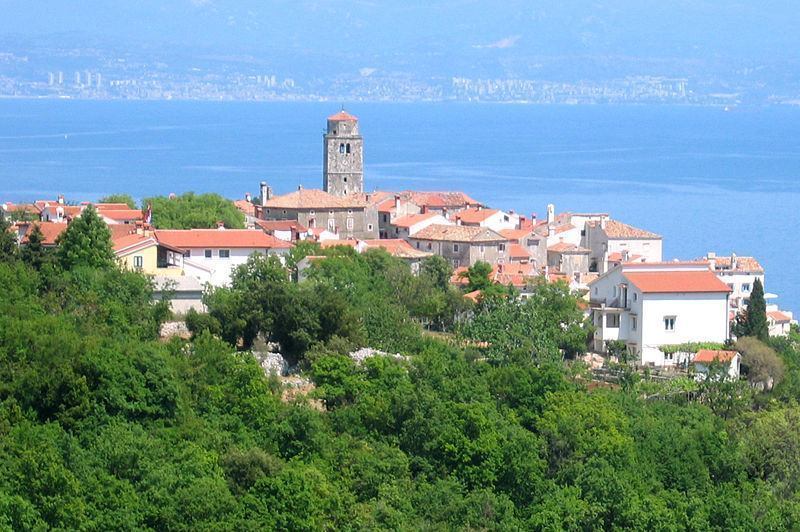 ---
---
The medieval soul of the town, with its narrow alleys and passages has been preserved until today. Most of the houses were built in the 17th century, while the city walls, the fortress and the bell tower date back to the early Middle Ages. The Castle, which is the historic town centre, is even older; the settlement was later constructed around it. The houses represent an example for the typically coastal architecture and on some houses there are still plaques with glagolithic letters. As many other places, Brseč has its own olive mill from the 17th century called toš in the local dialect. In this period the parish priest of Brseč, Josip Mavrović, erected the Mašunerija building, a residential structure with many rooms, workshops and a lodge. He is also responsible for the renewal of the parish church. Šterna - the town well - is on the central square of the old town. Another part the square is the school building, constructed in 1868.

The most important sacral objects within the Brseč Parish are the following: the parish church of St. Juraj, the churches St. Križ and St. Magdalena, the cemetery church of St. Stjepan in Brseč, the village and the church of St. Jelena and the chapel of St. Nikola in Golovik.

At the gate to the old town stands the city lodge and inside the bust of the famous Croatian writer and politician Eugen Kumičić. His birth house in Brseč is still open for visitors – it has been turned into a library and a very impressive gallery "Eugen K" where renown Croatian and international artists exhibit their artistic work.

The sculptor Ljubo de Karina lives 2 km from Breseč, in the hamlet of Zagore – and we warmly recommend a visit to his open-air-gallery. His sculptures can be found in public places in Croatia, as well as in Germany, Italy, Slovenia and Japan. www.de-karina.net

Climb to the big rock next to the small church of St. Magdalena and enjoy the breathtaking view of the surrounding area.

Accommodation in Brseč & the nearby places is offered in private rooms and apartments.