Hotel Marina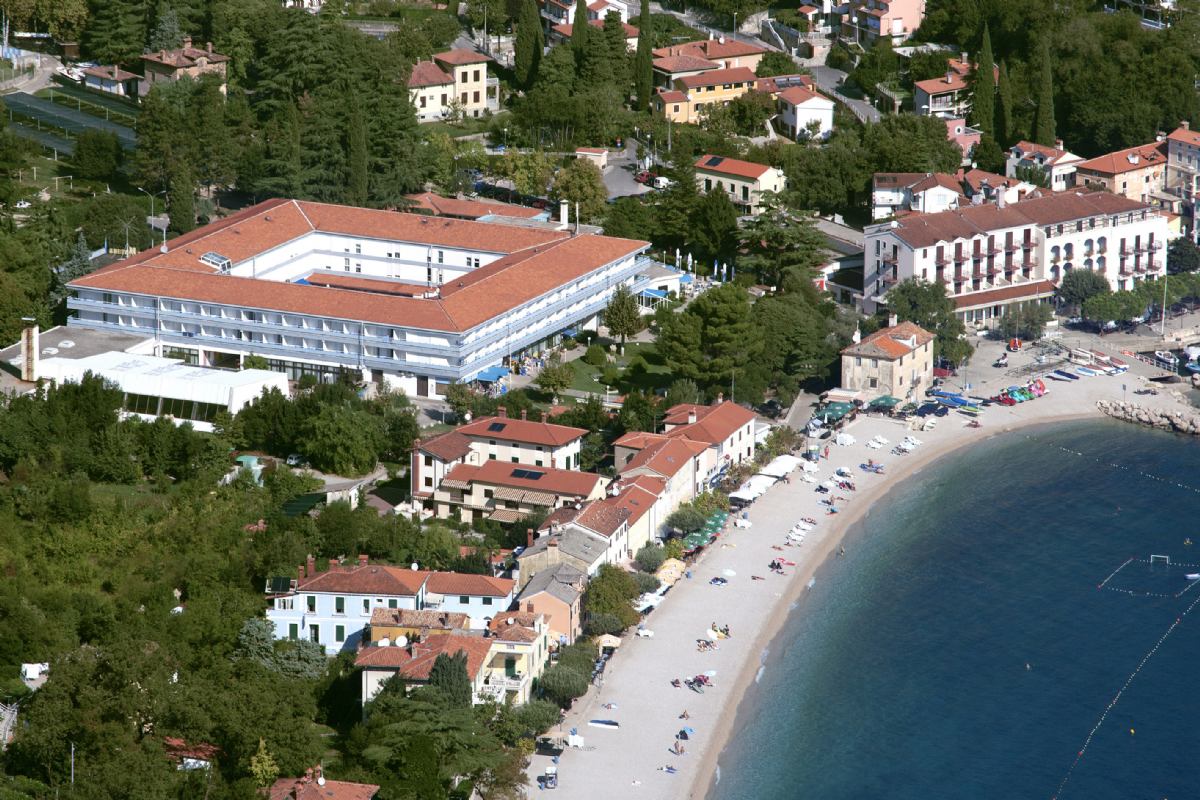 ---
---
Situated in Mošćenička Draga, next to one of the most beautiful pebble beaches on the Adriatic, Hotel Marina is the ideal place for an active vacation. Hotel Marina is a prime choice for excitement seekers. At the center of a small seaside town, lovers of sun, sea and nature can find relaxation and fun for the whole family. Nestled in the luxuriant green, the intimate and quiet rooms are in perfect harmony with the surrounding beauty. The balconies offer a unique view of the alabaster beach and the pristine sea. The delicate sun rays combine with the light earthy tones, giving the rooms a warm feel. All rooms invite you to relax and unwind. Clean lines, natural fabrics and the agreeable atmosphere irradiate serenity.

By integrating the ancient Chinese philosophy of Feng-Shui with modern wellness programmes, Hotel Marina's Five Elements Wellness & Spa offers a wide range of relaxing experiences for an unforgettable holiday. Hotel Marina's Five Elements Wellness & Spa is associated with earth, a symbol of power, fortitude, balance and happiness - and happiness begins with feeling good about yourself. Have a delightful swim in the heated seawater indoor pool, experience the play of light in the spa relax area, discover the secret pleasures of the shakra room and feel the soothing power of its magical tones. The treatments are enhanced by Payot deluxe cosmetics, a French brand exclusively available in the Five Elements Wellness & Spa Centres of Liburnia Riviera Hotels. Over and above exceptional wellness treatments, Hotel Marina boasts numerous sports f
Contact information:

Address: Aleja Slatina 2, 51417 Mošćenička Draga
acilities. A state-of-the-art gym, two grass tennis courts with lighting, hiking trails and forest tracks in the hotel's vicinity are all there to help maintain health and harmony between body and mind.

The restaurant and pizzeria offers much more than just excellent food. Situated at the very heart of the town, its seductive attractions are the rich tastes, vivid colours and summer scents.




Tel: +385 (0)51 505 502

Fax: +385 (0)51 737 584

E-mail: reservations@liburnia.hr
www.liburnia.hr/hr/hotel-marina
www.visitopatija.net
www.liburnia.biz
www.liburnia-blog.com