Smaller places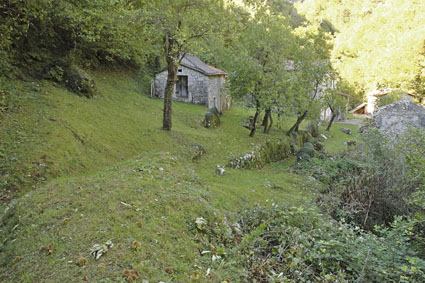 ---
---
Hit the road or signposted paths and trails towards rocks and viewpoints, hidden places and villages. Heading for Obrš take a break in Vodice and refresh yourself with the spring water running down the Učka Mountain. From Obrš onwards start at an easy pace or in a vehicle in the direction of St. Anton – a village above the places of Kraj and Cesare.

Many roads lead from Mošćenice, but before you start, here are some suggestions of routes you can take: Mošćenice – Kalac, Mošćenice – Grabrova, Mošćenice – Selce and Mošćenice – St. Jelena – Brseč.

Enjoy the pristine nature, visit the surrounding villages, get to know the local customs of Grabrova, refresh yourself with the pure mountain spring water and make further discoveries of the Učka Nature Park.

From Mošćenička Draga the road leads over St. Petar through the Potoki Village, where the visitor encounters the bounties of nature - the scent of the forest, the deep shade of the trees and the gurgle of a stream. The deserted village of Trebišća is part of the Učka Nature Park, as well as of the archaeological heritage.

The places to keep in mind as you start exploring the area as follows: Martina, Golovik, St. Jelena, Selce, Grabrova, Kalac, Rovini, Mošćenice, Mošćenička Draga, St. Petar, Obrš, Sučići, Potoki, Trebišća, Donji Kraj, Gornji Kraj, Donje Selo, St. Anton, Prem, Gradac...

In all of these villages and hamlets one feels the link between the past, tradition and untouched nature. Enjoy your trip!